Mitigating class action risk by managing disclosures
Strategies for managing continuous disclosure and defending 'defective' disclosure claims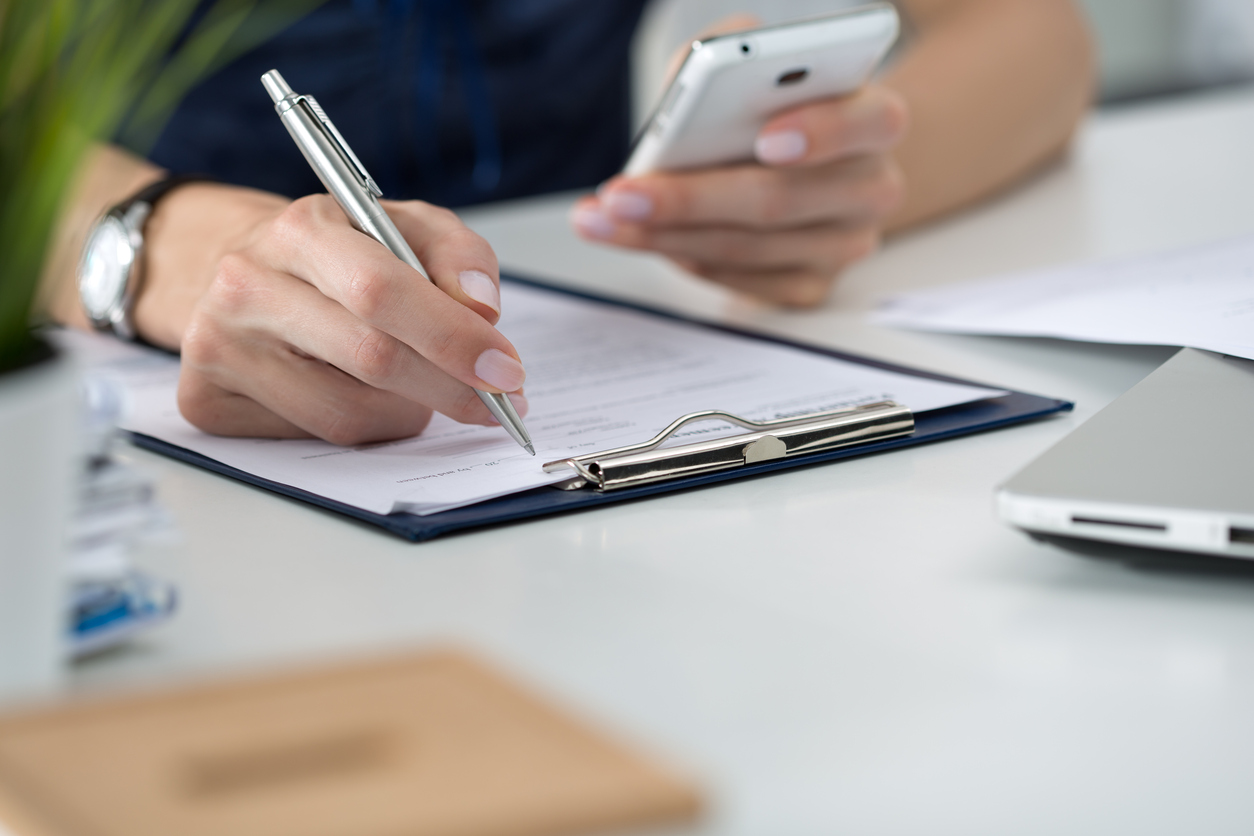 Shareholder class actions brought against ASX listed corporations are frequently based on claims the defendant has breached its continuous disclosure obligations under the Corporations Act and the ASX Listing Rules. Such claims are often brought in conjunction with allegations the defendant corporation has made misleading statements to the market in contravention of legislative proscriptions against corporations engaging in misleading or deceptive conduct.
ASX-listed entities are required to disclose to the ASX promptly and without delay any information they become aware of that a reasonable person would expect to have a material effect on the price or value of the entity's securities.
The premise of shareholder class actions based on continuous disclosure breaches and/or misrepresentations is typically that investors suffered losses when securities prices which had been artificially inflated by the non-disclosure of material information and/or by misrepresentations to the market suffer a correction when the true position is subsequently disclosed.
In addition to the risk of exposing the entity to a shareholder class action, failure to comply with a company's continuous disclosure obligations may expose an entity and its directors to the risk of regulatory enforcement and may also prevent it from being able to utilise the "low-doc" and cleansing notice regimes which assist in expediting equity capital raising transactions.
Ultimate responsibility for compliance with continuous disclosure obligations rests with an entity's board of directors. A breach of these obligations may also constitute a breach of a directors' statutory and general law duties.
Accordingly, the importance of putting in place an effective process to manage continuous disclosure obligations is paramount.
For advice or assistance in respect of your continuous disclosure processes, please don't hesitate to contact one of our continuous disclosure experts.
How can ASX-listed entities manage their continuous disclosure obligations?
There is no 'one size fits all' approach. ASX-listed entities are susceptible to varying types of disclosure issues depending on their business and industry, their size and complexity and the types of investors that they have. The financial and human resources a company can devote to managing its continuous disclosure obligations will also vary. Effective continuous disclosure depends on an entity implementing a process that is both sufficient under the law and realistically attainable by the entity.
However, all effective processes have the following common features:
+ Identification and escalation of information that is potentially material

Since an entity is deemed to be aware of information that its directors and senior managers know or should reasonably know, it is important that entities have reporting and escalation processes to ensure that all potentially material information held in the organisation comes to their attention.

The nature of the processes required depends on organisational size and management structure, location and style. The critical features are:

considering the types of information that may be material to the price or value of the entity's securities having regard to the entity's business and circumstances;
determining an appropriate mechanism for sharing information so that any potentially material information is escalated to those responsible for making decisions about continuous disclosure in a timely manner;
educating employees and management on the nature of the entity's disclosure obligations, the types of information they should report and the method of reporting (encouraging them to err on the side of over-reporting is crucial to ensuring that disclosable information does not fall through the cracks); and
monitoring the entity's success in implementing the reporting and escalation process that is adopted.

For advice or assistance in respect of identifying potentially material information, please don't hesitate to contact one of our continuous disclosure experts.
+ Decision making and responsibility

Decisions about continuous disclosure (Do we need to disclose? Is this disclosure appropriate? Do we need to request a trading halt?) can be complex and need to be made quickly. ASX-listed entities customarily manage this by creating a disclosure committee comprising a small number of people (such as the CEO, CFO and Company Secretary/ General Counsel) that has the authority to evaluate the materiality of information and to authorise disclosures and trading halts. The disclosure committee should be empowered by the Board to be able to meet and make decisions quickly. Boards also customarily delegate authority to the committee to monitor compliance with the continuous disclosure requirements and to oversee and co-ordinate the disclosure of information to other stakeholders (such as research analysts, the media and security holders). An entity must have a person who has day to day responsibility for communications with the ASX on disclosure matters. Ideally, this person will have senior management access, authority to release an announcement and request a trading halt (or be able to obtain approval promptly from the disclosure committee/Board) and must also be readily contactable by ASX. Entities should consider maintaining a digest of pre-approved trading halt and announcement templates readily available to the responsible person and should have contingencies in place for when the responsible person is not available. As a general comment, not all announcements should require Board approval, or even the approval of a disclosure committee. Each entity should consider for itself what level of approval is appropriate for different types of announcements.

For advice or assistance in respect of your decision making processes for managing disclosure obligations, please don't hesitate to contact one of our continuous disclosure experts.
+ Written policies and procedures

An ASX-listed entity should have a continuous disclosure policy that outlines the processes the entity will follow in order to meet its continuous disclosure obligations. This policy should be revised with each new rule change and guidance update and also in light of how effectively it supports the entity's compliance goals. The policy should be made available on the company's website and shared with all officers and relevant employees as part of an education programme instigated when the employee joins. The policy should also be regularly refreshed and tested against what happens in practice at the company.

For advice or assistance in respect of your decision making processes for managing disclosure obligations, please don't hesitate to contact one of our continuous disclosure experts
+ Be particularly wary about "earnings surprises"

One of the most significant areas of risk for ASX-listed entities relates to "earnings surprises".

Whilst it is acceptable for entities to have a policy of not providing earnings guidance to the market, all entities need to be aware that if they become aware that their earnings will differ from market expectations (even if those expectations do not arise from earnings guidance published by the entity itself – for example, expectations arising from analyst consensus forecasts or even by expectations created by previous financial performance) it may in some circumstances have an obligation to notify the market.

This is a complex area. Some key principles:

entities should monitor and assess at all times the impact of internal and external events on their future financial performance (and on their ability to meet any published guidance or the market's expectations);
a deviation from previously published guidance given by the entity, as opposed to external analyst consensus, is more likely to warrant an update;
entities that have previously published guidance on their earnings should update the market if actual or projected earnings are likely to differ from their guidance by at least 5-10% (in the absence of a convincing argument to the contrary);
entities that have not previously published earnings guidance should nevertheless update the market if the difference between the actual or projected earnings and what the market expects them to be is so significant that a reasonable person would expect that information to have a material effect on the price of the entity's securities. Relevant factors include: (1) whether near-term earnings are a driver of share price, (2) whether the difference is attributable to a cash or non-cash item, (3) whether the difference is permanent or temporary, and (4) whether the difference is recurring or a one-time event; and
entities should avoid publishing individual analyst forecasts or internal projections, as they might be interpreted as official earnings guidance by the market. There is not, however, an obligation to correct such forecasts or consensus estimates published by market data vendors.

For advice or assistance in respect of your decision making processes for managing disclosure obligations, please don't hesitate to contact one of our continuous disclosure experts
+ Avoid selective disclosure of materially price sensitive information

Announcements of materially price sensitive information must be made to the ASX first. Failure to do so is a breach of the continuous disclosure requirements and can result in leaks which can in turn result in the market trading on material information that not all investors have access to (i.e. a "false market") which may give rise to legal and reputational issues for the entity.

Selective disclosure may occur in a number of ways, such as where materially price sensitive information is shared at investor or analyst briefings before it has been announced to the ASX.

Techniques for managing the risk of selective disclosure are:

limit the number of people within an entity who have authority to speak to the media, investors, shareholders and analysts - controlling the flow of information reduces the likelihood of selective disclosure (however, at least two approved company representatives should attend each event);
the person/s responsible for compliance with the entity's continuous disclosure policy should be made aware of all information disclosures in advance, including information to be presented at private briefings, to analysts and others. There should be a formal vetting process of the agenda and materials of briefings to ensure no new material information is to be disclosed (or if new material information is to be disclosed, it is released to the ASX announcements platform prior to the briefing) as well as a post briefing review of all information actually discussed (with a focus on the transcript of any Q&A which transpired) to test if any material information was inadvertently disclosed);
implementing internal firewalls to protect confidential material information from employees who are in frequent contact with investors; and
maintaining records of all materials sent out to investors and research analysts.

For advice or assistance in respect of your decision making processes for managing disclosure obligations, please don't hesitate to contact one of our continuous disclosure experts